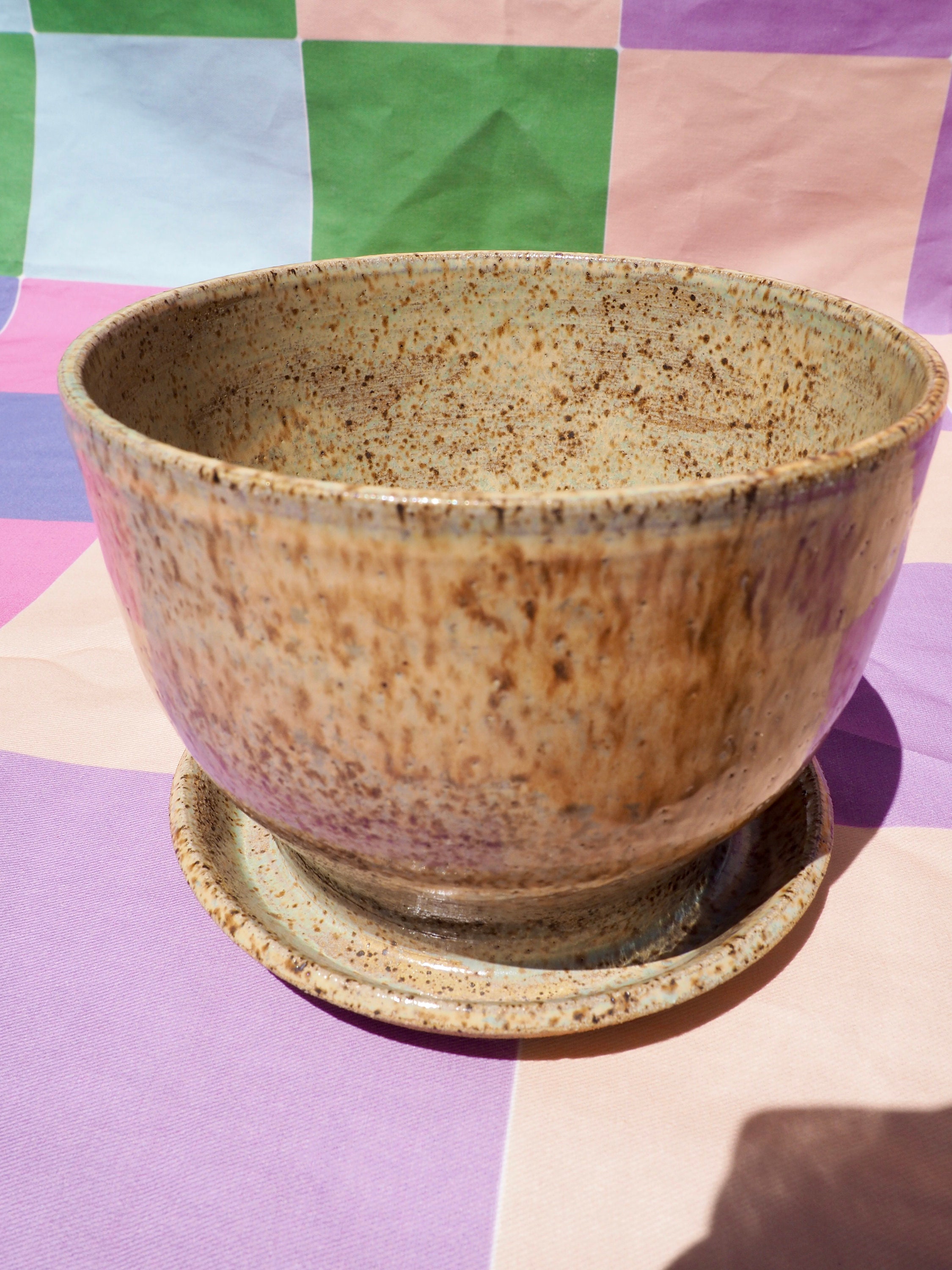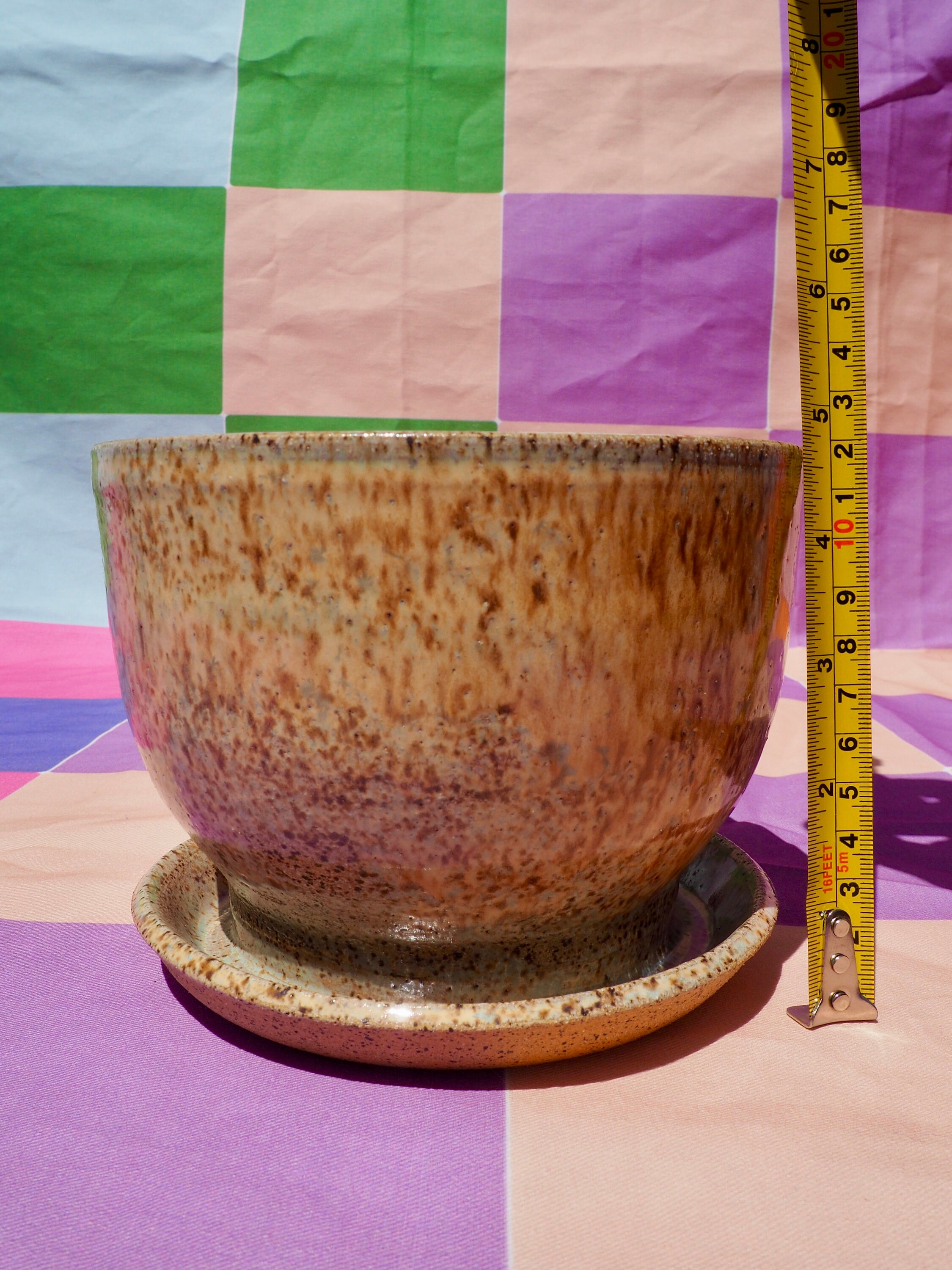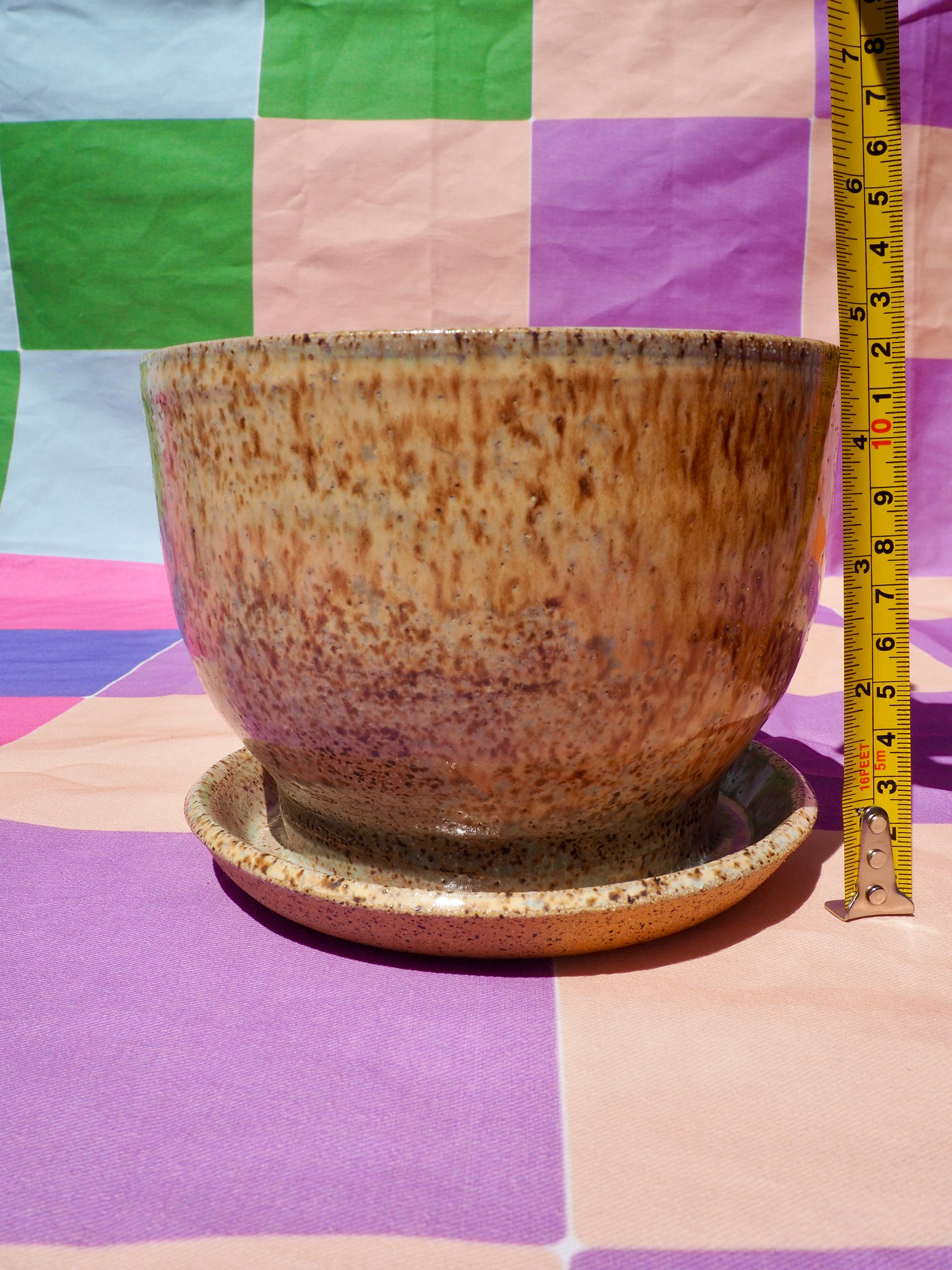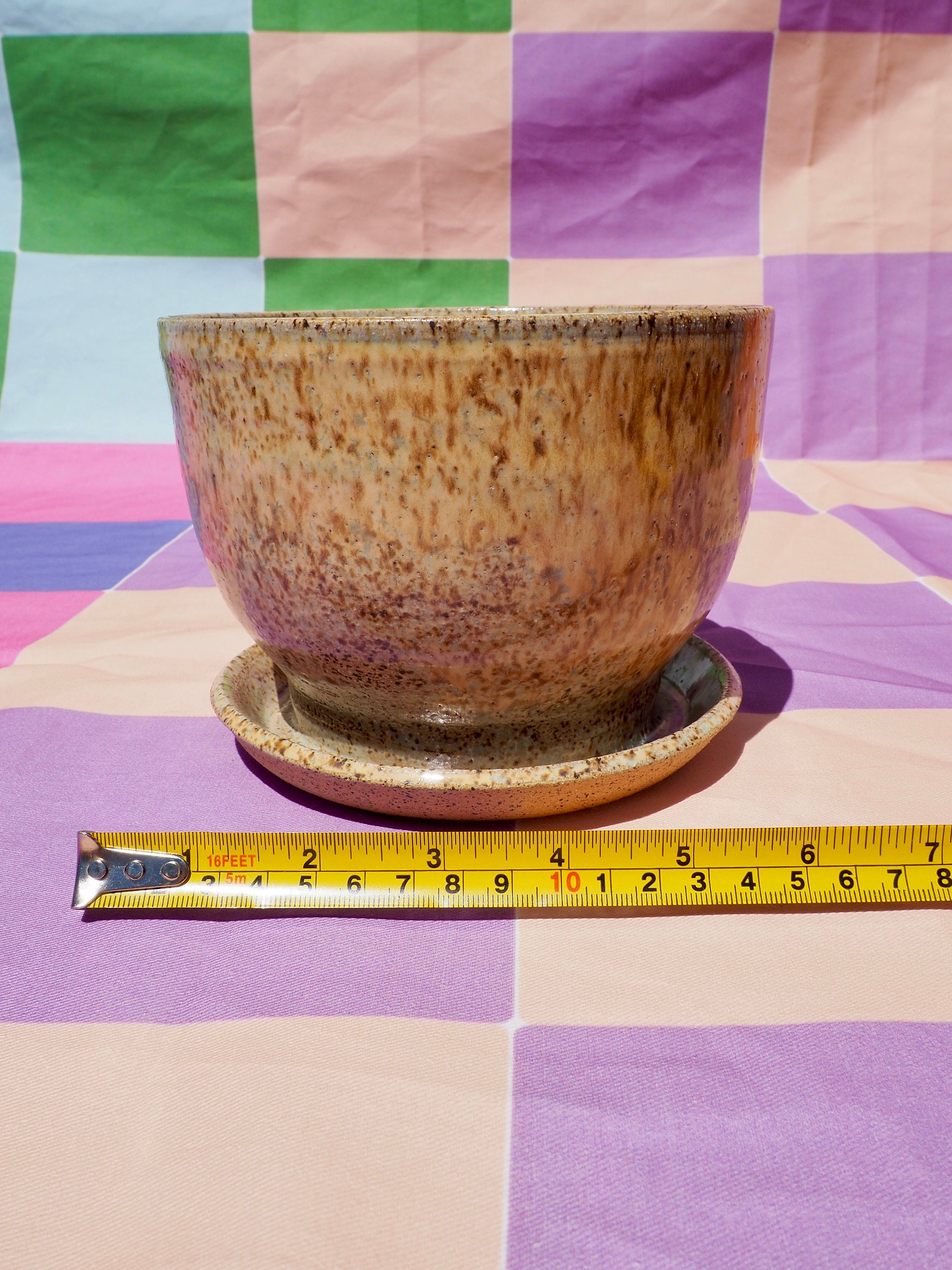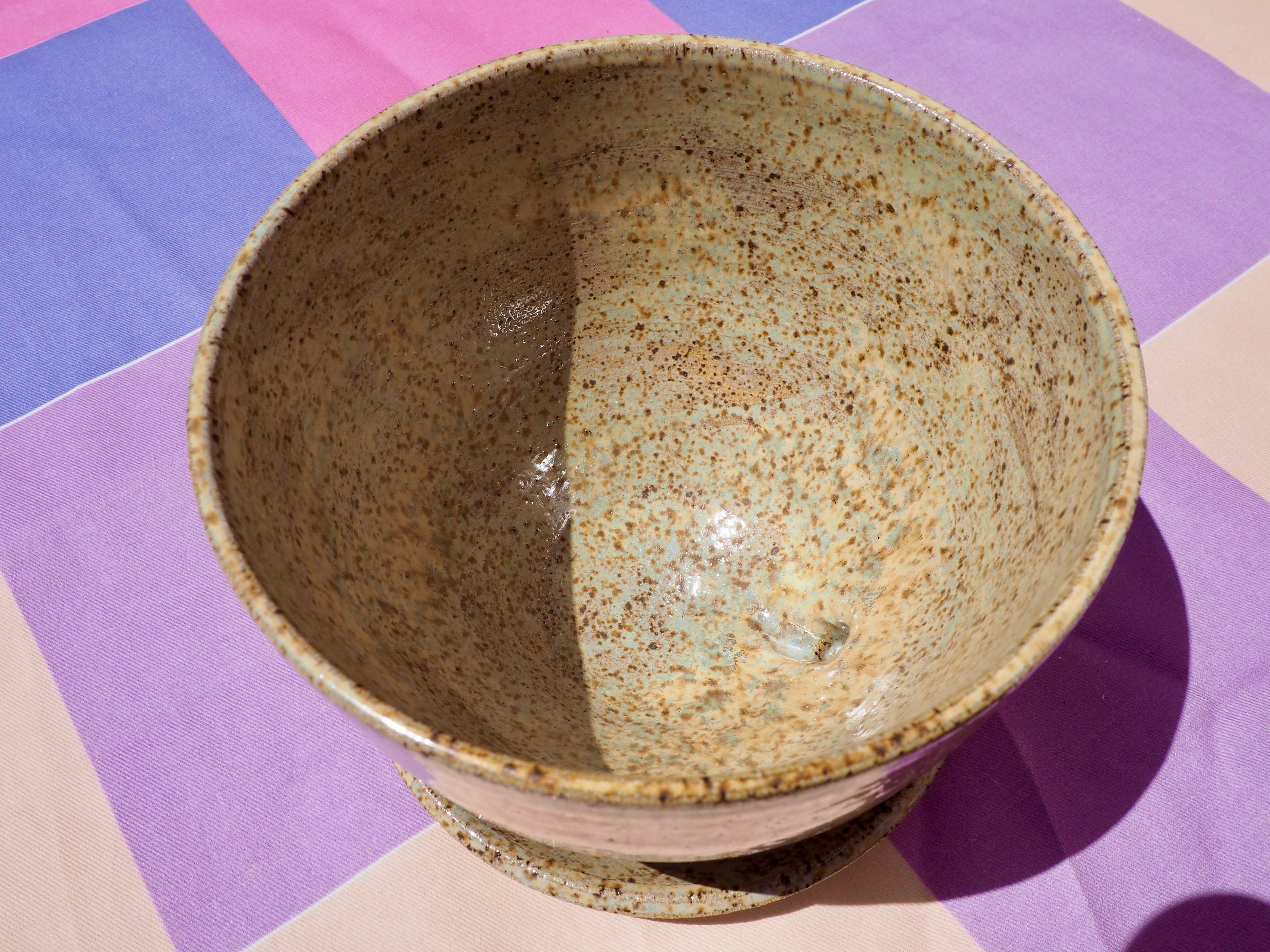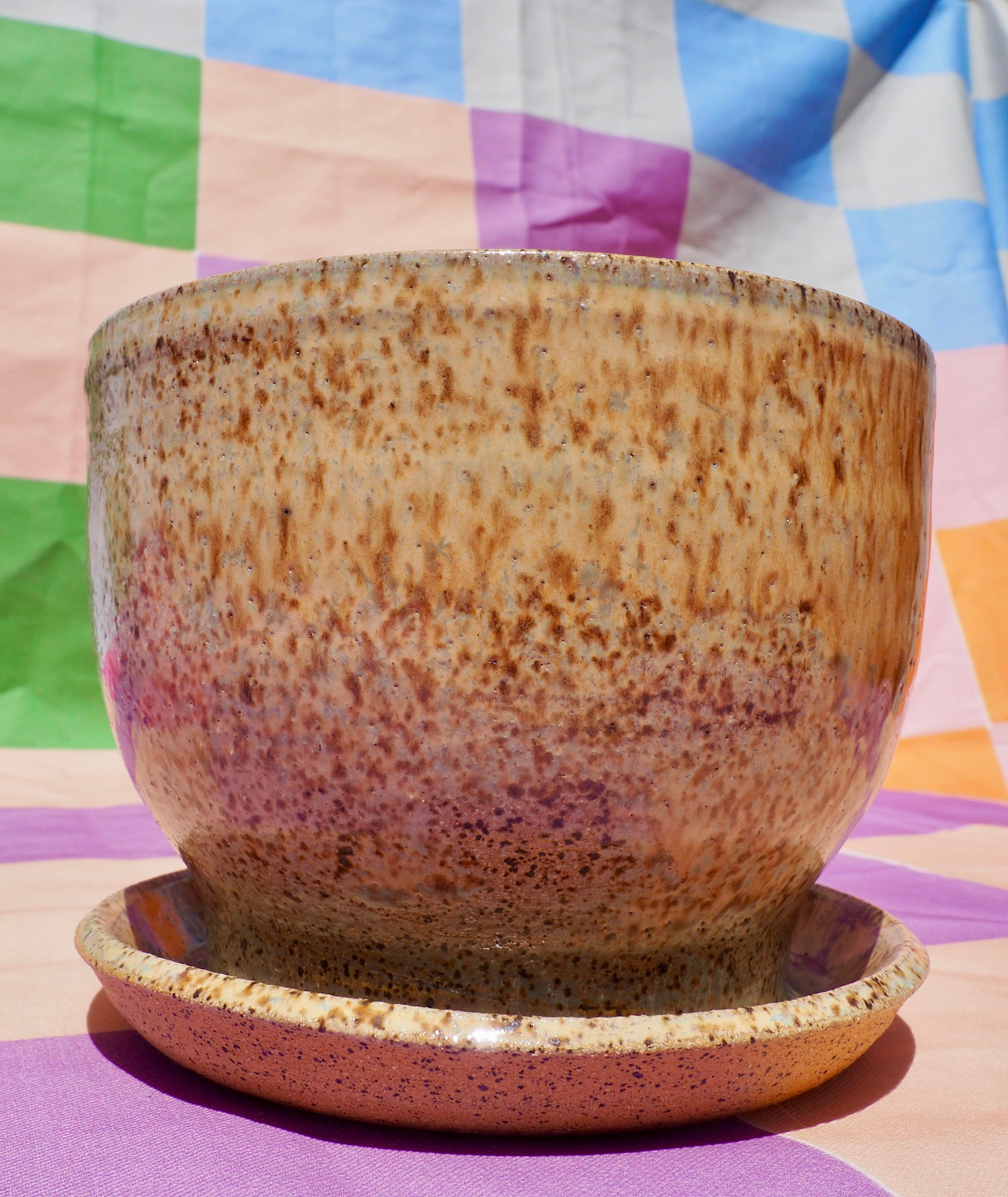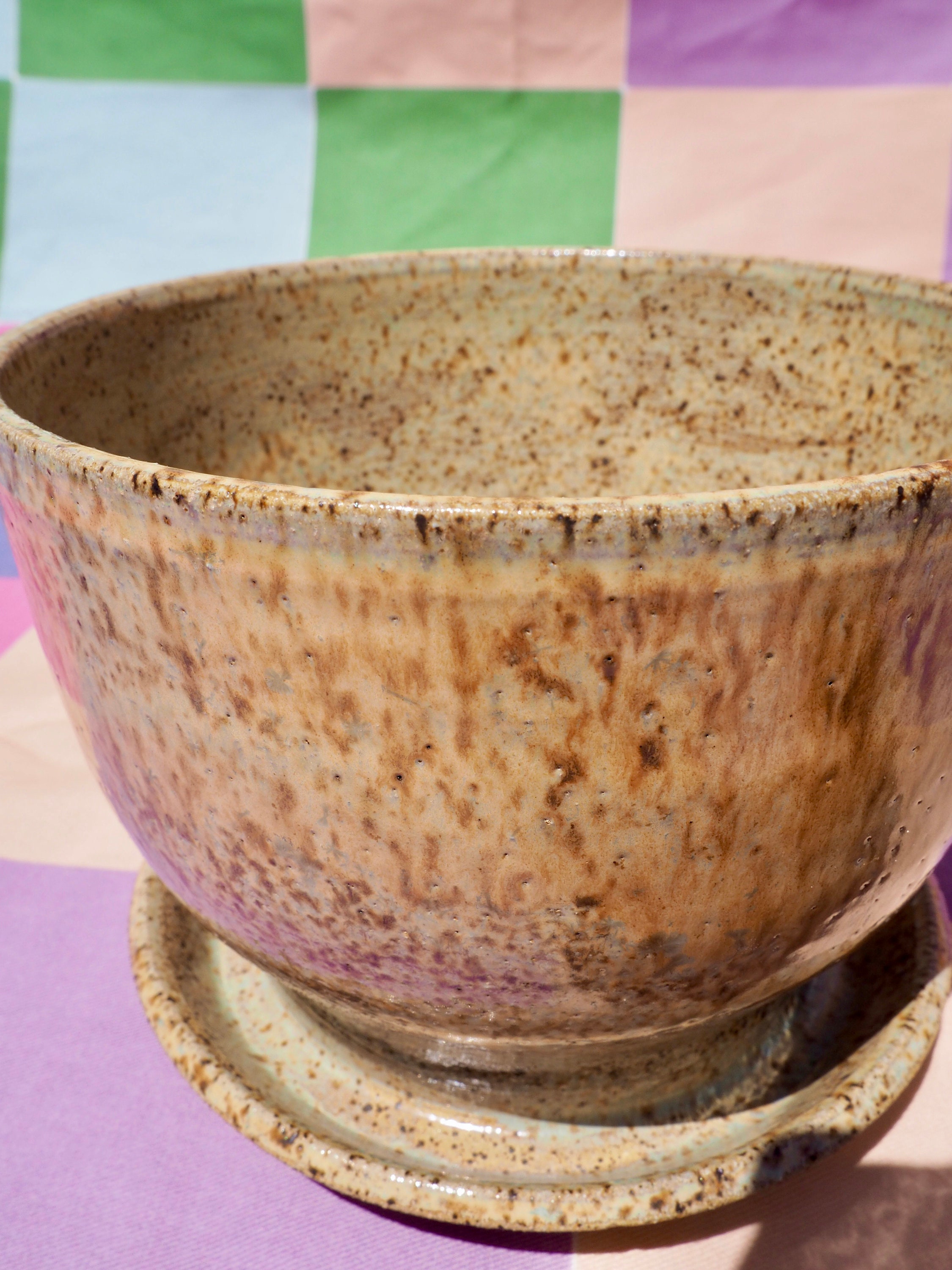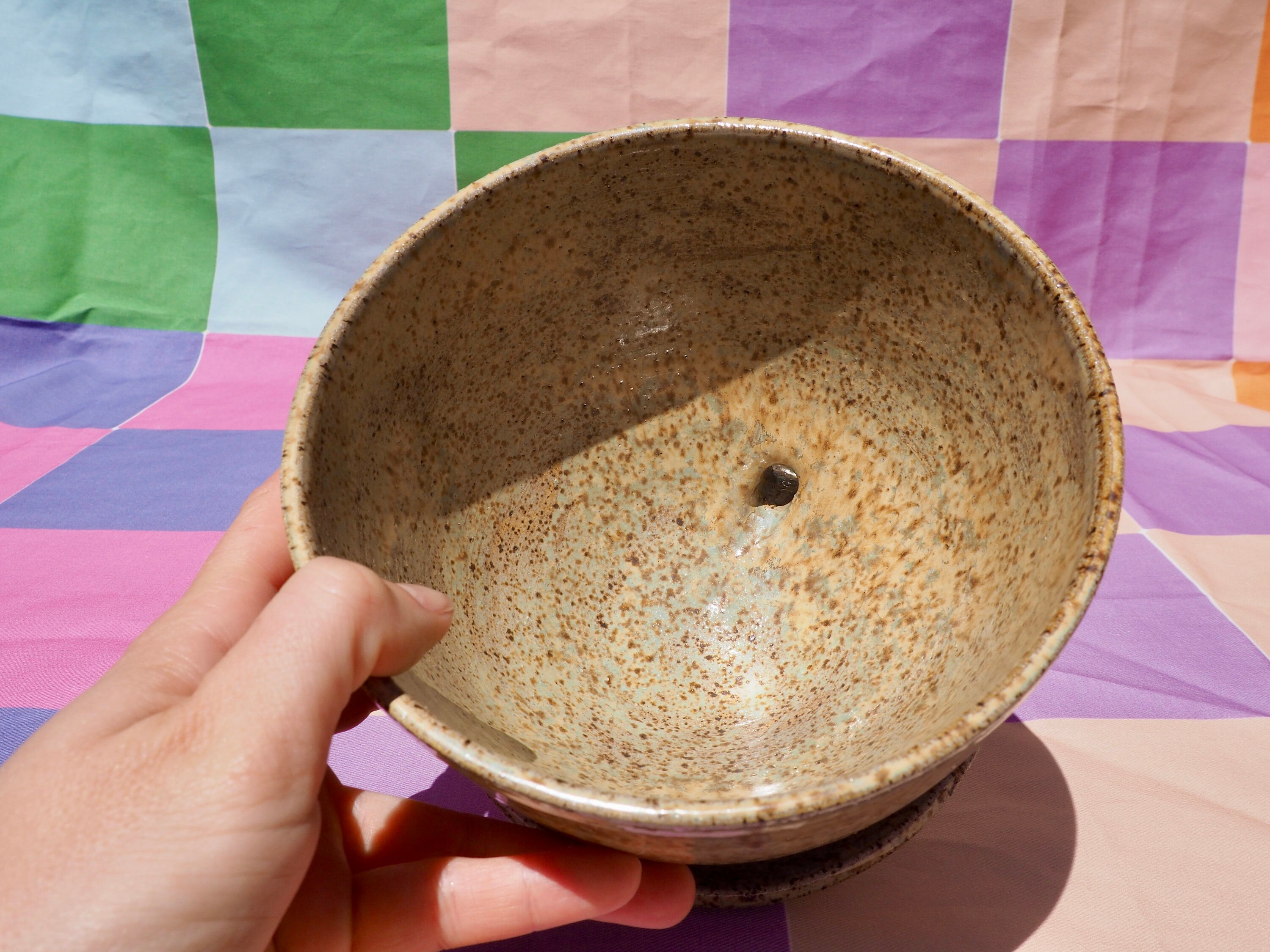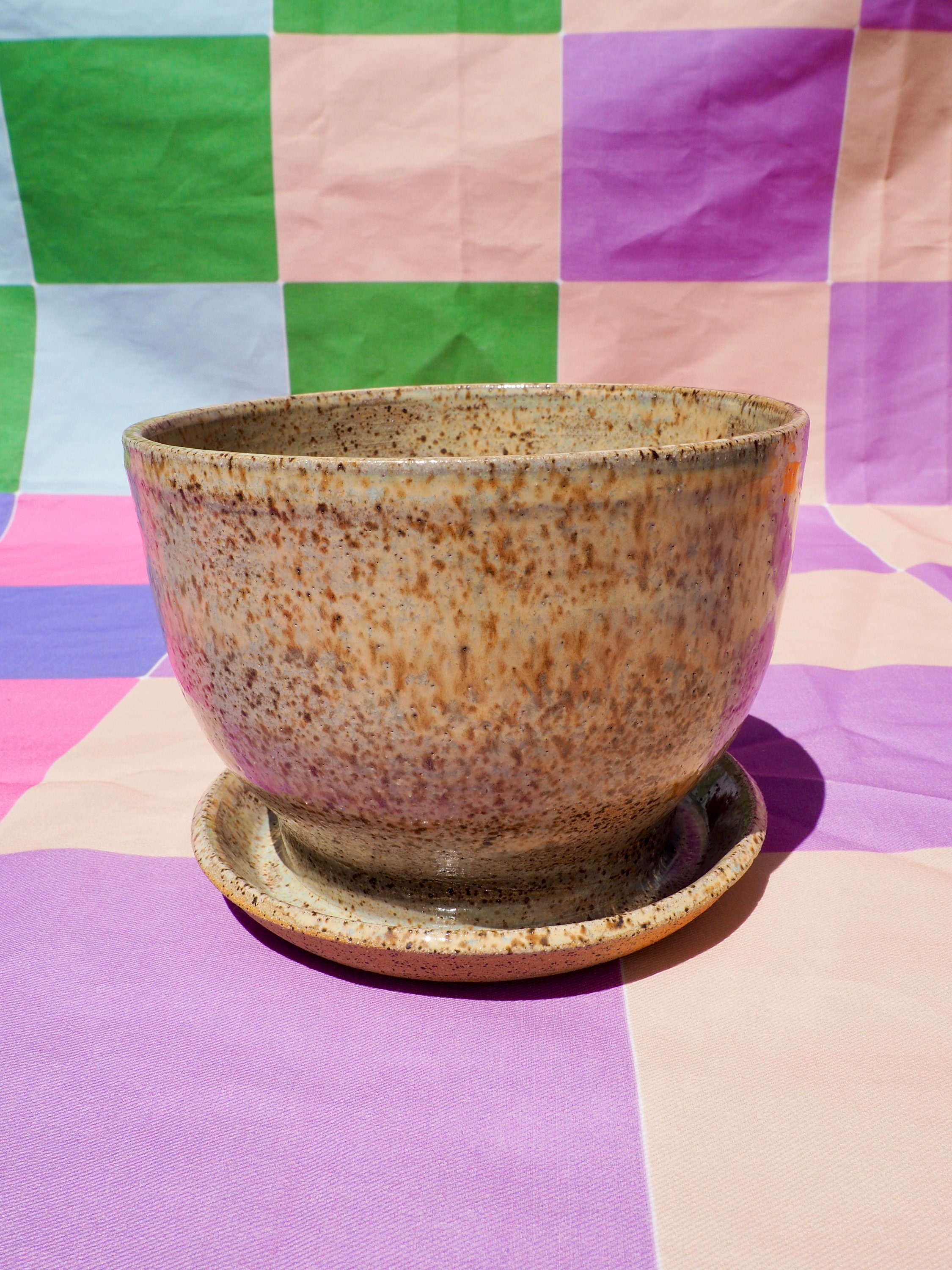 This planter was hand thrown by me on the potter's wheel, then trimmed later on. It has holes for drainage and the plate is already attached! This piece is perfect for indoor or outdoor settings and is dishwasher safe.

I used a speckled clay and applied a specialty glaze called "blue snowflake," which gives it a rather unique look.

Thanks for visiting my shop! Let me know if you have any questions, comments, or commission requests.
Beautiful planter. Very well made.